Automated Microscopy for Zebrafish And Other Whole Organism Screening Applications
The ACQUIFER Imaging Machine is a versatile and flexible high content screening platform following a unique opto-mechanical design, optimized for non-adherent and motion-sensitive specimen. Its sample centered approach, including a static stage in combination with moving optics and integrated environmental control, provides optimal in-vivo imaging conditions and renders it ideal for image-based screening or parallel long-term observation of biological specimen such as zebrafish. In combination with the ACQUIFER PlateViewer and the script-based Smart Imaging interface, it enables to readily conduct challenging whole-organism screening workflows.
Example Applications and Assays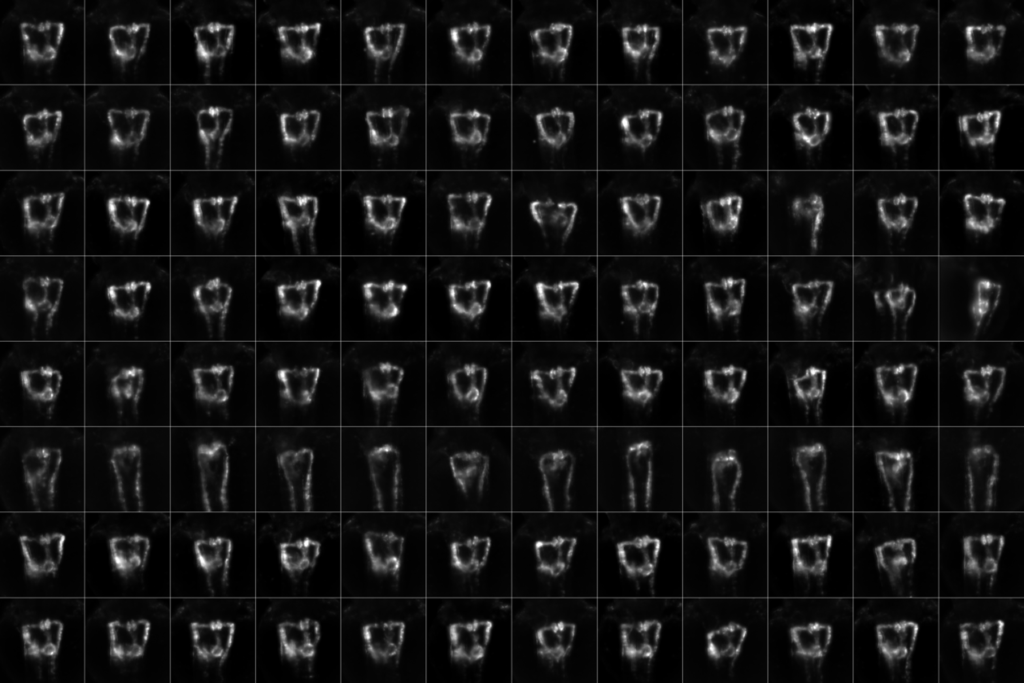 High content screening in zebrafish for developmental nephrotoxicity of approved drugs. Click image to watch animation. See also: Westhoff et al (2020).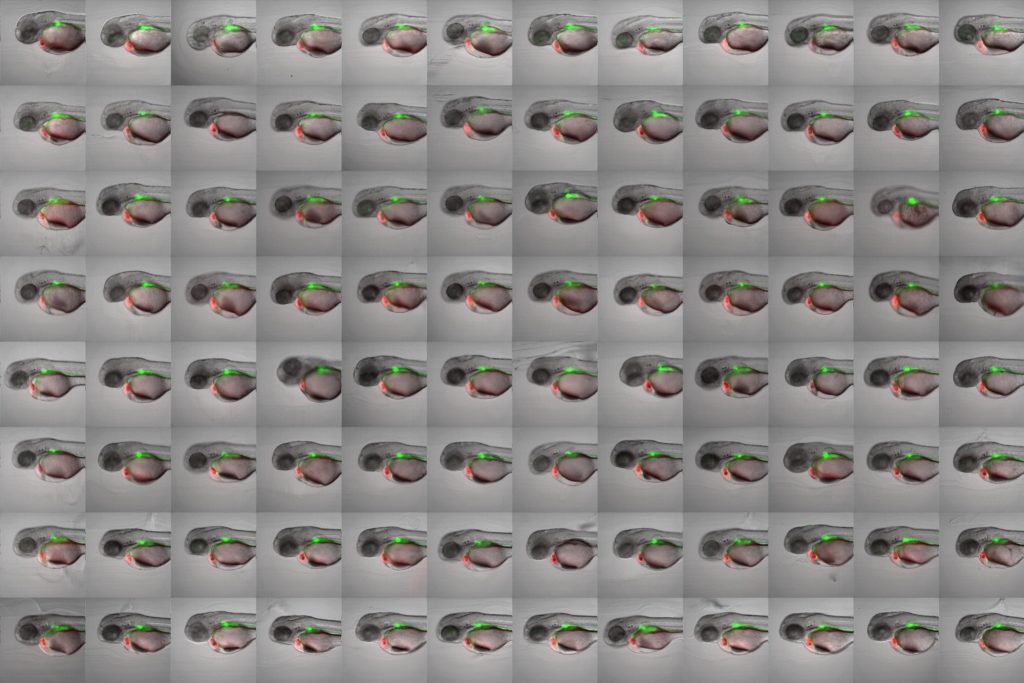 Screening for chemical modulators of heart development in zebrafish. Images by 4DHeart ESR Eleonora Lupi (Nadia Mercader lab, University of Bern & Acquifer).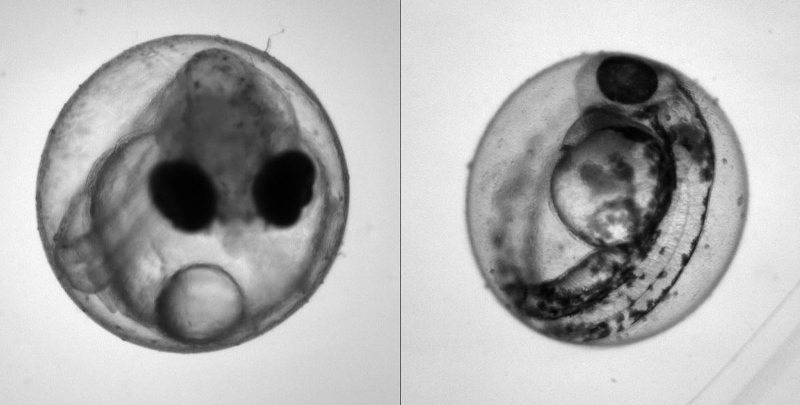 Heartbeat quantification in medaka and zebrafish embryos under physiological conditions. See also Gierten et al. (2020).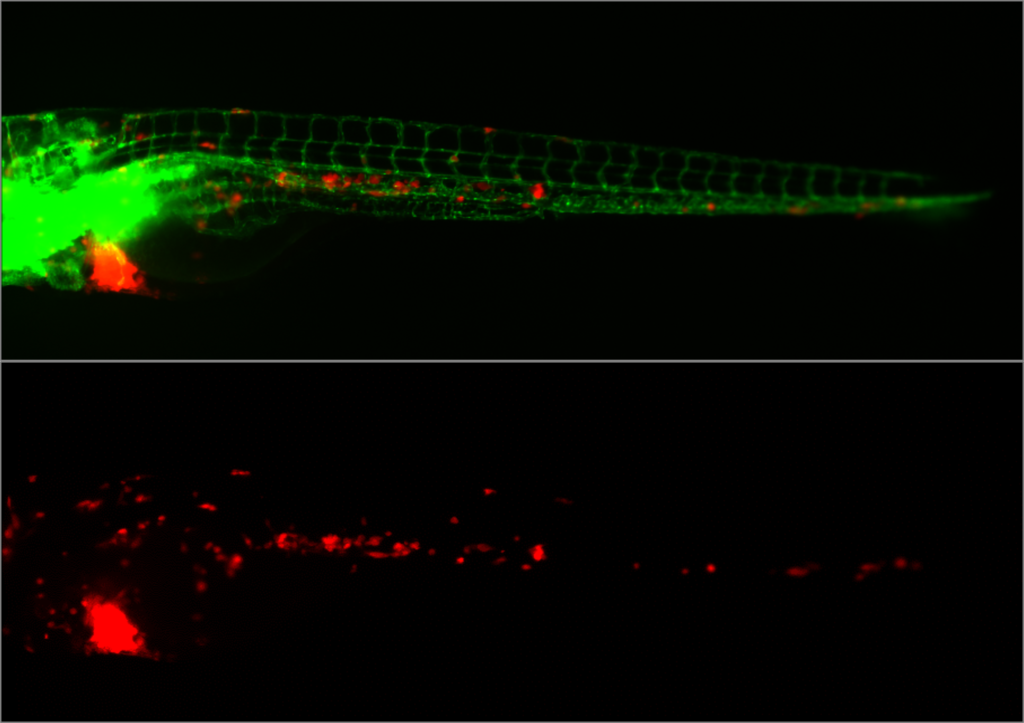 Embryonic zebrafish xenograft assay of cancer metastasis – Image courtesy of Arwin Groenewoud (Ewa Snaar-Jagalska lab, Leiden University).

Disease modelling of viral infections. Image courtesy of ImageInLife ESR Valerio Laghi (Jean-Pierre Levraud lab, Institut Pasteur, Paris).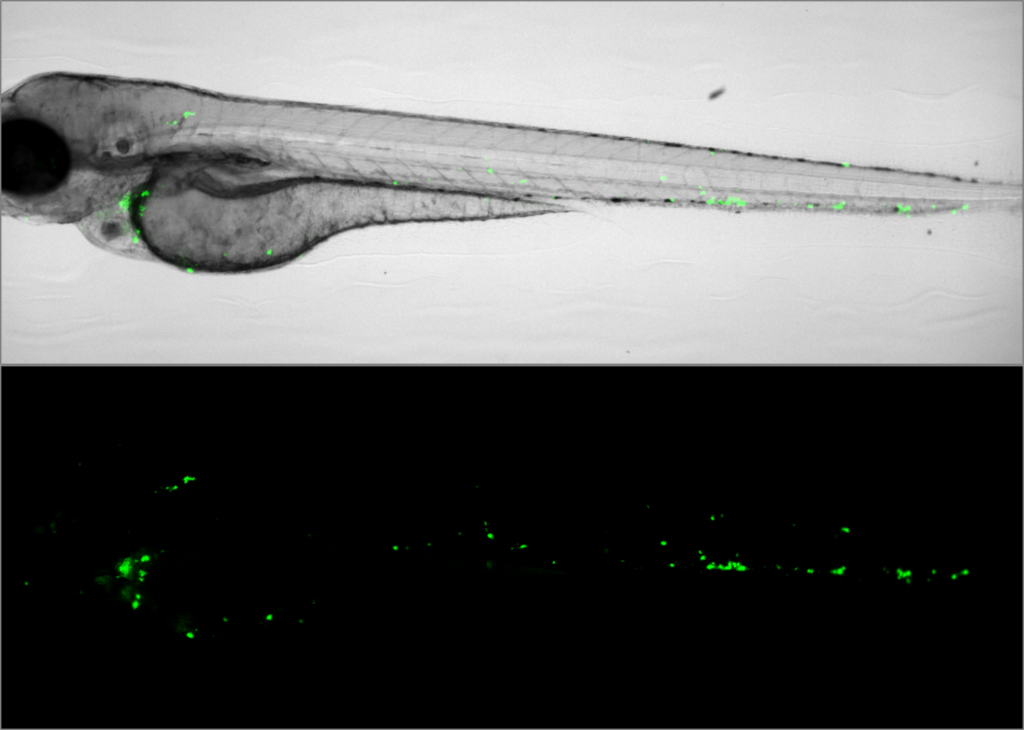 Bacterial burden assay in zebrafish. Image courtesy of ImageInLife ESR Salomé Muñoz Sánchez (Annemarie Meijer Lab, Leiden University).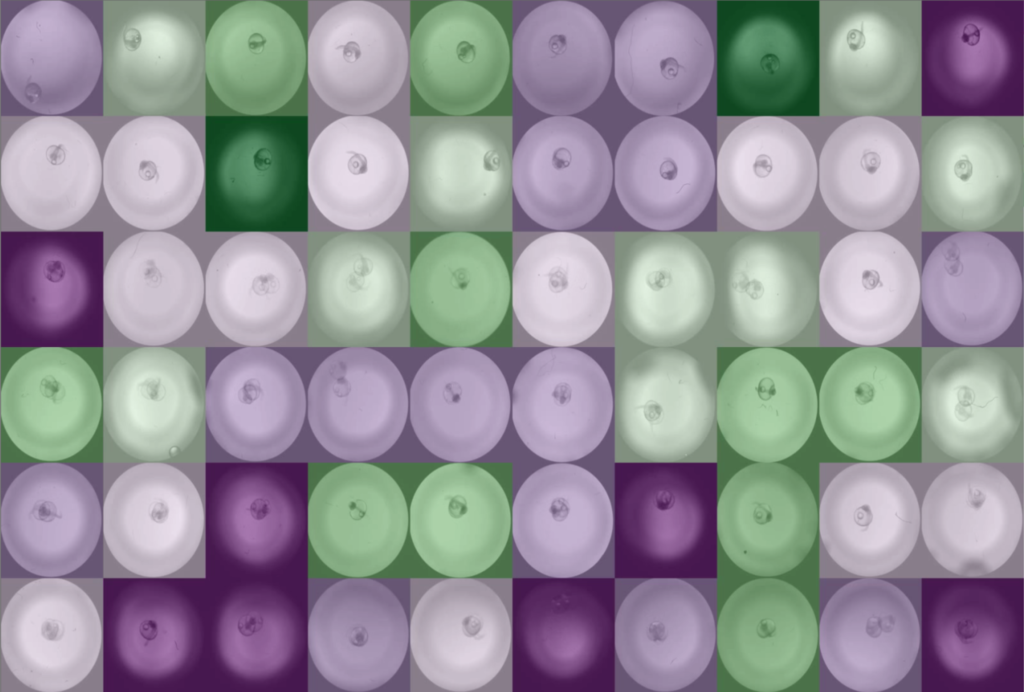 Time-lapse imaging to characterize different anesthesia conditions in medaka. Click image to watch movie. See also Lischik et al. (2019).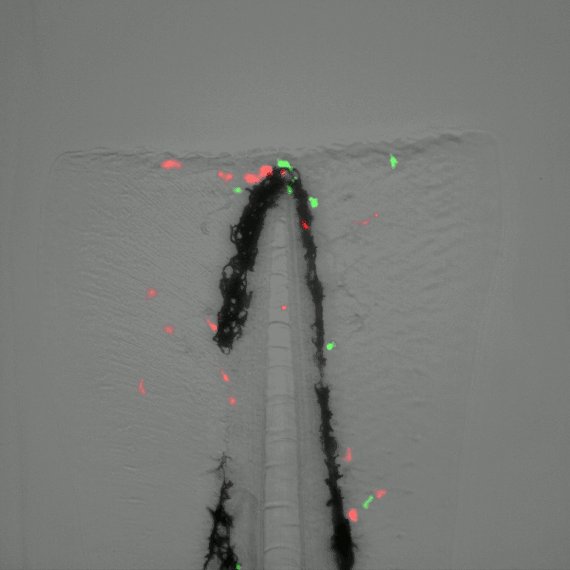 Tail cut assays to study inflammation in zebrafish. Image courtesy of Yufei Xie, Mahmoud Halima (Annemarie Meijer and Marcel Schaaf labs, Leiden University).